Skip Navigation
Website Accessibility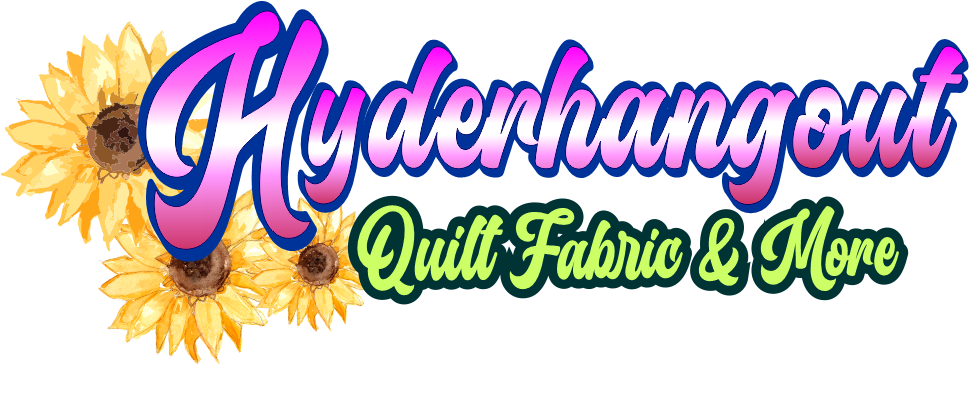 Looking for quilt related things to do in Cleveland, TN or near here? This is the page to look at.

If you do not see an upcoming activity listed here that you think others
would be interested we would love to add it..
Please e-mail us at info@hyderhangout.com and we will add it.
UPCOMING OR CURRENT QUILT SHOWS
5ive Points Museum Stitches in Time Quilt Exhibit
To get more information on the quilt show, the challenge quilt, and to get entry forms for the quilts
click here
Date: March 12-14, 2015

http://www.museumcenter.org
Event Location Museum Center at 5ive Points
200 Inman St East
Cleveland TN 37311
Date/Time Information
Tuesday-Friday, 10 a.m.-5 p.m.; Saturday, 10 a.m. 3 p.m.; closed Sunday, Monday and holidays
Contact Information
Fees/Admission
Children under 5 free, students and seniors $4, adults $5



The 21st Annual A Mountain Quiltfest
Pigeon Forge, Tennessee
- 3/21/2015
A Mountain Quiltfest preserves the timeless art of quilting.

click here for more details
Upper Cumberland Quilt Festival
25th Anniversary Celebration
September 19-21, 2013
Algood, TN
Georgia Quilt Show September 19, 20 & 21, 2013
Common Threads Quilt Club Show October 12 & 13, 2012
Keeping Quilt Traditions Alive Old & New
15th Annual Quilt Show
Sponsored By:
Common Threads Quilt Club
Cleveland, TN
Featuring:
Traditional Quilts, Antique Quilting, Wall Hangings, Wearable Art, Art Quilts & more
ADMISSION $3.00
Ticket stub enters guest in drawing for quilt
Presence not required for winning
tickets and entry available at Hyderhangout
Food -- Door Prizes
Friday 8-7 Saturday 8-4
Breakfast, Lunch, Dinner Breakfast, Lunch
Location: Mt. Olive Church of God (Gymnasium)
3533 Harrison Pike
Cleveland, TN
Contact: For more information contact Ruth at 423-559-0698
or email at
ruthcp@peoplepc.com
Click here for downloadable flyer and map

(During show call 423-715-4033 or 423-715-6497)

Featured Quilt Shops:

Hyderhangout: Quilt Fabric & More plus others to be announced
4th Annual Heritage Quilt Show October 9-13, 2012
For more info click here
Quilts will be accepted for entry on
Sunday September 30
from 1:00 until 5:00 p.m. and Monday, October 1 from
10:00 a.m. - 5:00 p.m.
at The Art Center, 320 N. White St. Athens, TN. 37303. or September 23-29 during regular business hours at Hyderhangout: Quilt Fabric & More 219 First Street NE, Cleveland, Tn 37311
Check back in November for next year show info
Smoky Mountain Quilters Guild 32nd Annual Quilt Show & Competition
Presented by:
Smoky Mountain Quilters Guild 32nd Annual
Maryville ... Mar 23 - Mar 25, 2012
Location:
Cooper Athletic Center
Maryville College, Maryville, TN, 37830
Contact:
Lynn Sykes
111 Lakeview Drive Knoxville, TN 37920
865-382-5976
email
:
lsykes@utk.edu
website:
www.smokymtnquilters.com
Description:
Traditional and art quilts welcome, miniature to king size. Over $6,000 awarded in prize money. Entry deadline: February 7, 2012.
for more information click here
Sam Davis Home Quilt Show September 27 & 28, 2012
---
Smoky Mountain Quilters,
Knoxville, TN

2015
Show INFO!!!
OTHER GROUPS & ACTIVITIES

---

Hill 'N Hollow
Quilters Guild
2015 Quilt Show
October 22-24
Mtn. Home, AR

next show in 2013

other sites to go to to find events
American Quilters Society