Skip Navigation
Website Accessibility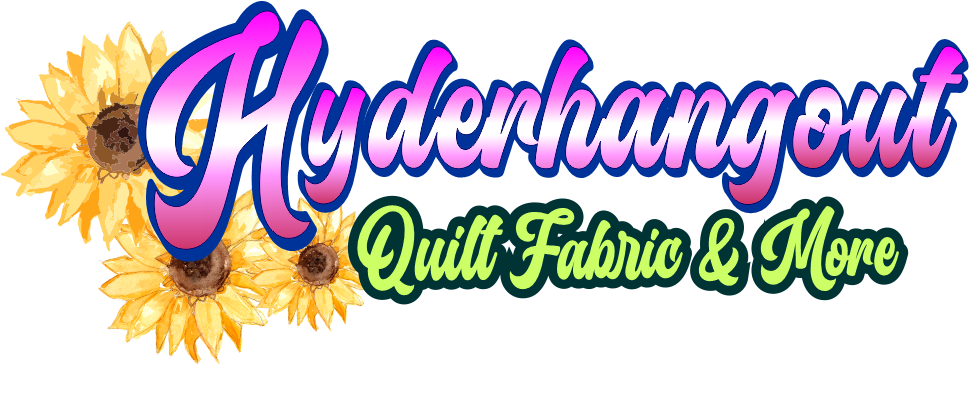 Quilt Shop Fall Schedule and Happenings
Wow, it is fall, but it is still warm. The leaves are turning and it is getting cool at night, but here we are into October and it is still warm during the day.
Please note: The
Fabric Party
Scheduled for this Saturday at 5pm has been
rescheduled
for sometime in January or February. Many things beyond our control has caused this delay. Instead of the party, we will have an
Attendee Only Fabric Sale
. Saturday 5-7 pm. Lots of things on sale with great specials for Blank Quilting Fabric and many more.
Click here for more details.
Of course this is the first Saturday and we will have our monthly
Quilt 'til You Wilt.
Come one come all and bring potluck and drinks. Hyderhangout supplies the place, the plates and other acroutements, and the fun. Quilt 'til you Wilt 4 pm until we wilt.
Beginning Quilting Fall Sessions
Starts this Saturday at 10 am. Come one come all. If you are not so beginning and want a neat class that gives you shortcuts, tips, and a neat book, you are welcome to join us also. Call the shop to let us know you will be coming, as we have lots of prep work with this class.
For the rest of the Calendar please look at your activity
. So many have been rescheduled due to fall activities and conflicts.
Accuquilt Club will meet as usual this week.
If you have had interest in joining it, this would be a good month to join as they are starting a new quilt next month. They are going to choose their colors this month in prep for a new Block series in November. Remember, if you do not want to join the club, you can get their Block of the Month for only $5.00 each. Your color choice.