Skip Navigation
Website Accessibility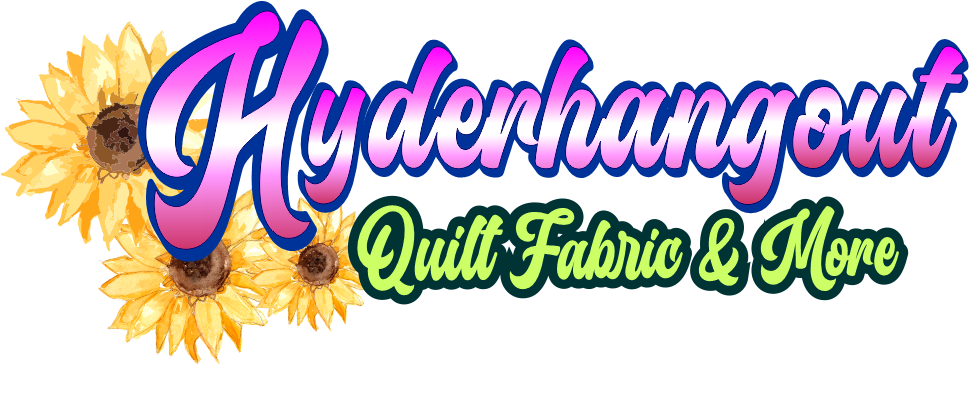 Hyderhangout News
Check our
class schedule
and sign up for your favorites. We need pre sign ups so the instructors can get thier supplies and kits together.
This week, Saturday the 16th, is the first of a two part class on
easy strip piecing
. Susan has made the pattern using 2 1/2 inch strips. Not in the color scheme shown on the factory pattern. Come see the quilt, it turned out wonderful. It comes back from the quilter today so it will be on display and a picture by noon Wednesday. Fun and very easy step by step quilt. You can use those jelly rolls you have been saving for this wonderful project.
Next weekend, sign up for the
Christmas stocking paper piecing class
. Use up those small strips and pieces of Chistmas color stash scraps. It will be a wonderful class.
Both quilt shows were wonderful. The Common Threads show on the first weekend of the month had lots of people visiting both our shop and our booth at the show. Do not forget to bring in your visit cards to the shop and get your gifts for visiting both.
The quilt show at Tellico Village was wonderful. We made many new frineds and saw some wonderful quilts. Hope to get some pictures up soon of the quilts we saw there. The show may be somewhat small, but they have wonderful quality quilts. Hope all of you can visit the show up ther in two years.
Donna, our block of the month guru, took the weekend off and went on a short road trip with one of her best friends. Thanks so very much to the three volunteers who stayed behind and kept the shop open at home. Hyderhangout has such wonderful friends.
Speaking of road trips, We have a Hyderhangout friend who is wanting to go to the Atlanta show this Friday. She would like to carpool. Any one wanting to go can contact Susan at the shop and she will put you in touch.
Apple Festival this weekend. Come by and visit it and see us. Now in are our
frequent buyers cards
. Get yours today!
PSSSS. Hyderhangout has an awesome
secret
in the works. Shhhh. Come by and see us. Or call on the phone. Ask us about what our secret is and we will share it with you. It is a wonderful upcoming event. YEH!