Skip Navigation
Website Accessibility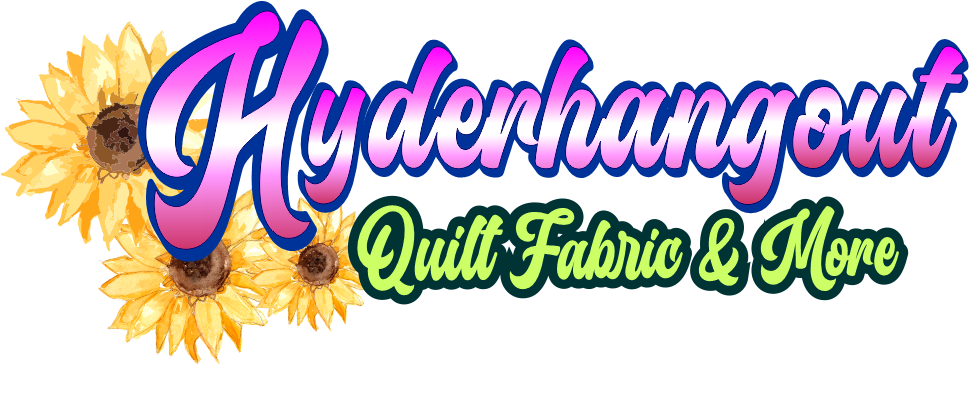 November 2013 Sales and Information
Alas the 1st week of November has come and gone. But with so much going on this month, we had to get this info out to all of you.
Audrey Goodwin and Jackie Cory attended R & M Yarn's Festival Saturday November 2. It was a little breezy but overall a beautiful day. They agreed the attendance was great and mentioned quite a few of you by name that visited. We thank you for supporting us and we thank you for supporting all your local business owners.
Thank you for being patient as we grow our business. New changes every day it seems. We love meeting all the new faces that greet us so keep telling your friends, family, and neighbors, and the occasional stranger while standing in line or in waiting rooms. A smile and a compliment may be all someone needs to change their entire outlook on life. Quilters are like that, and we love you for it. See you soon.
Wearable Art Fashion Show is Saturday – November 9 at 1 pm – You can pick up your tickets at Hyderhangout or at the door Saturday. See you there!
Location:
5ive Points Yoga Studio
223 Inman Street NW
Cleveland TN 37311
Each Thursday at Noon is our Sit 'n Sew Free Gathering ALL DAY

Come join us for our weekly event. We all get together and sew and sew and visit and laugh and talk. Bring an item you are stumped on and others will give their two cents worth on how to fix it. Sometimes we will have classes and events going on in conjunction with the Sit ' n Sew, but come anyway. The new classroom has plenty of room. You can use the 8 foot by 8 foot table to pin a quilt on this day also.

Beginning Quilting Fall Sessions
Starts this Saturday, November 16 at 10 am. The classes are about 2 hours each. If you are not so beginning and want a neat class that gives you shortcuts, tips, and a neat book, you are welcome to join us also. Call the shop to let us know you will be coming, as we have lots of prep work with this class.

Stash Busters Club
Stash Busters will be meeting Saturday November 16 at 1 pm
Will meet Saturday November 16 at 1 pm and again Thursday November 21 from 4- 6 pm. You can choose from various kits so that your butterflies will all be unique to you. No two butterflies are just alike in nature so no two for any of our quilters will be the same

Accuquilt Club will meet as usual this week. If you have had interest in joining it, this would be a good month to join as they are starting a new quilt next month. They are going to choose their colors this month in prep for a new Block series in November. Remember, if you do not want to join the club, you can get their Block of the Month for only $5.00 each. Your color choice.
Mod Squad Quilt Guild Monthly Meeting
Meets November 19 at 6 pm .Susan had been doing her best to nudge Summer on outta here and let Fall bring its cool breezes and beautiful colors. What better way than whipping up this gorgeous Autumn table runner
Meets Thursday November 21 6 pm
MILLION PILLOWCASE CHALLENGE DAY ALL DAY Fourth Thursday
| | |
| --- | --- |
| You don't need to know how to make pillowcases to come join us for this challenge. We will teach you all you need to know to make various types of pillowcase borders. Come for instruction and then make a pillowcase or two, or three, or four...... | |
We will be showing the Eleanor Burns Video two times each month. the Fourth Saturday at 1 pm and the last Thursday at 6 pm. Sign up soon so we can get your patterns set up for deliver

BLACK FRIDAY ~~~SALE~~~

When:

Nov 29, 2013
7:00 am

Where:

Hyderhangout, Inc.

Contact:

(423) 715-2908

Details:

BIG SALE. EVERYTHING IS ON SALE. OPEN EARLY ON THIS FRIDAY.

YOU HAVE TO COME IN TO SEE THE SALES. THEY ARE GOOD.

WILL HAVE A SPECIAL DISCOUNTED ITEM EACH HOUR.
DOOR PRIZES AND GIFTS.