Skip Navigation
Website Accessibility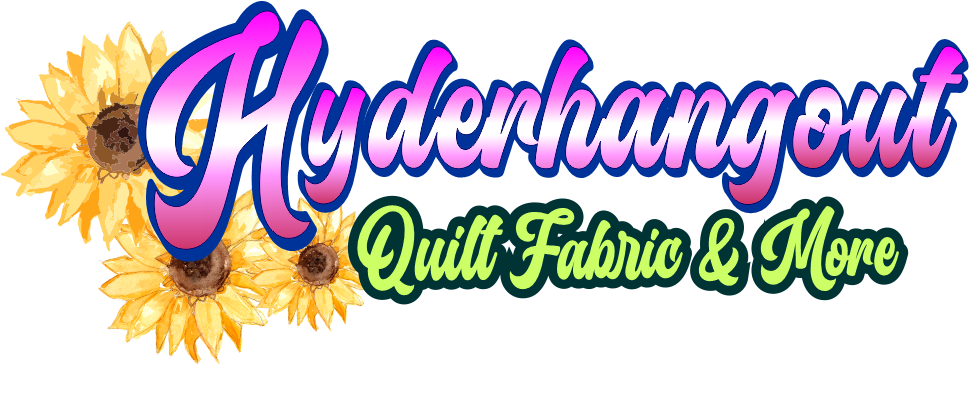 Sales and Fun at the Hyderhangout Quilt Shop
Happy holidays. Hope you are all getting your holiday decor and projects done. Today is the best day to stay inside and sew up a storm. Cuddle up with a warm drink and sew on quilts and other warm projects.
Wishing you all a wonderful Thanksgiving holiday. Hope you get to spend it just like you wish.
Coming up is our rearrainged holiday schedule.
Look at our calendar so you don't miss something wonderful.
This Friday is the annual
"Black Friday" Sale
. Things will be bigger and better at this sale. Sale starts at 7 am and lasts until 5 pm. Gifts and other items for your holiday gift shopping will be discounted. Come see all the wonderful new frabics we have gotten in. Blank Quilting, Timeless Treasures, Spectrix, South Seas, and many more. We now have over 1800 bolts of fabric for you to choose from.
We are also celebrating Small Business Saturday on November 30th. Come and keep your shopping dollars here in our town. Also on Saturday will be the annual
"Catch up with Jackie Cory"
project day. She will help you finish any projects that you have started in one of her classes during the year.
Coming up in
December are some wonderful things.
Don't forget our annual Christmas Party. We have the gift exchange jar available to sign up for and get a name at the shop. So much fun. The Christmas Parade is coming up fast. Come one come all and ride our float. Spots for you are still open.