Skip Navigation
Website Accessibility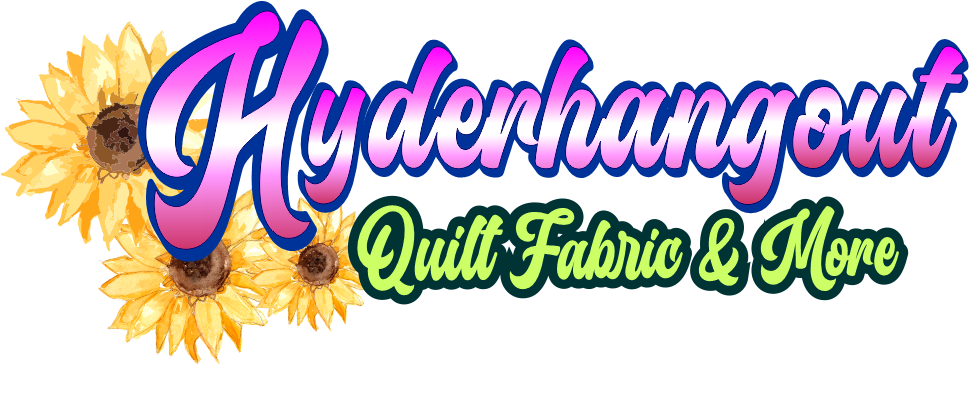 Sale, Sale, Sale
Black Friday & Small Business Saturday
Sale at Hyderhangout:
Quilt Fabric & More
And
Quilt Depot
All pre-cuts buy two get one free. Equal or less priced items. No limit.
Accuquilt items on sale. See Accuquilt flyer.
Sew Steady: Sale valid through 12-3-15. Pre-pay pre-order
Large Sew Decorative Table Package Regular $185 sale &129.50
Ruler Foot Starter package $20.00 off
Bolt Fabrics:
Buy three yards get one free. Equal or less priced items. Clearance or sale items excluded
Find bolts with no bar code (UPC) and buy the rest of the bolt get 50% off.
Fall fabrics, Halloween, Thanksgiving, and fall items 60% off.
Christmas Fabrics 30% off.
Notions:
All assorted notions 30% off. Excludes clearance
Patterns and Books:
Buy three and get one free. Excludes clearance and Eleanor Burns Gift packs.
Clearance items 75% off regular price.
Clothing items are marked down in store
Buy $75.00 worth of merchandise and get a free Fiskars Cutting item of your choice.