Skip Navigation
Website Accessibility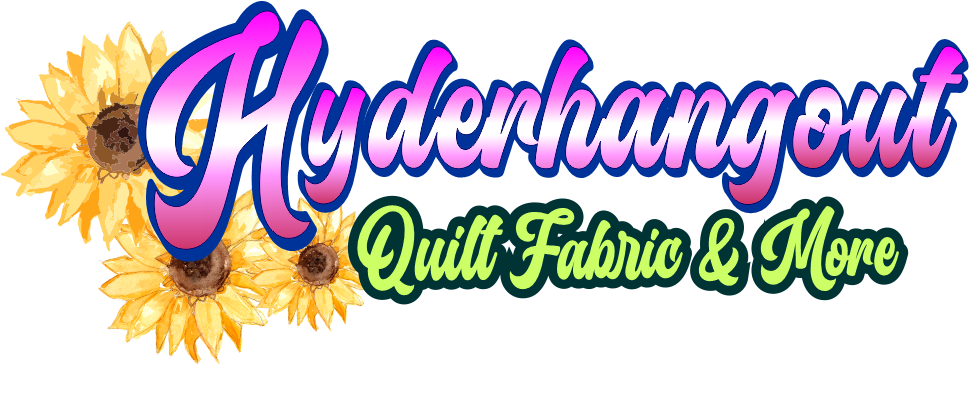 FABRIC: Vintage Pieces or Feed and Flour Sacks
FABRIC: COTTON, QUILT, AND COTTON BLEND > FABRIC: COTTON: Reproduction Prints and Vintage Fabrics > FABRIC: Vintage Pieces or Feed and Flour Sacks
Vintage Fabrics Overview
Vintage is a slippery term as people mean different things by it. These days, the term has become interchangeable with retro, although according to the consensus among many dealers, a strict definition generally has the various forms of vintage fall between the Regency era of the early 19th century and 1970. The loose definition that is most commonly understood today includes fabrics from the 1980s, and for some, even the 1990s.
Seasonal Vintage Fabrics
The many types of fabric that may fall into the vintage classification range from lightweight to heavy, fine to coarse. The weight of clothing fabric, pre-1970s, reflected the need for warmth or breathability prior to high tech thermal underwear and central heating. As a result, summer and winter fabric weights contrasted somewhat more sharply than they do today. Fabrics used for household items were also often heavier. On the other hand, many vintage soft furnishings also include a great deal of silk and rayon.
Vintage Fabric Applications
There are many purposes for vintage fabrics, such as crafts and textiles, furniture and homewares, and of course, clothing. The handy dressmaker may delight in finding acres of gorgeous vintage fabric to recreate the past for themselves according to the many vintage sewing patterns also available.
The genre of vintage couture in men's fashion is gaining ground also, albeit in a somewhat more limited capacity. There are various types of fabrics for different applications, and it is important to source the right fabric for its most ideal use. Finding the most suitable material to make a set of vintage wall hangings,, for example, is easy because they can be made of virtually any material. On the other hand, sourcing the right material for a set of curtains or blinds requires more specific characteristics pertaining to fabric density, weight, toughness and durability. eBay lists vintage fabrics that can be purchased by the metre or as convenient ready-mades.
Home Décor and Interior Design
Many items for the home can be made or covered with vintage fabrics. A vintage apparel enthusiast could design their entire home from the range of merchandise available on eBay.. Choosing vintage fabrics for cushions covers,, throws,, quilts,, rugs,, light shades and table clothes is the perfect accompaniment to vintage kitchen accessories,, for example. All sorts of vintage materials ideal for these kinds of household items are available, from Art Nouveau fabrics to Modernist.. These and some of the other rarer vintage fabric designs may provide talking points for visitors.
Fashion
Vintage fashion is always in vogue. It has not always been so popular and nor is it likely to be forever, but it is always in style for those who are serious about it. A good selection of vintage fashion can be sourced from eBay where the listings constantly change. Women's vintage fashion is represented in virtually every aspect of clothing and accessories. Men's vintage fashion is similarly represented with a wide range of accessories for the wardrobe. Much of the vintage clothing represented here is, however, reproduction rather than authentic vintage.
Condition of Vintage Fabric
When buying vintage fabric, a customer must ensure they understand what they can reasonably expect from their purchase according to the grading it falls into. Typically, vintage fabric is labelled as being in mint, nearly mint, excellent, very good, good and fair condition.
As could be anticipated, fabric labelled "very good", means it is very good for its age. "Mint", on the other hand, refers to an item that is considered to be in immaculate condition. If the fabric item is strictly vintage, in other words, pre-1970s, it is unlikely to be mint, as simple exposure to light, oxygen, and moisture generally ensures some degree of fabric decay, depending on how the item has been stored.
Unfortunately, it is common for people to carry over their expectations of new retail goods into the vintage genre. This is both naive and unreasonable, as authentic vintage goods are second-hand and should never be expected to be in perfect condition. Some sellers of vintage apparel do have their goods restored prior to sale, however. This justifies a higher price tag along with higher customer expectations. The below lists the standard vintage categories into which various items are graded.
Mint
Those fortunate people who occasionally acquire mint items are usually those who devote their entire lives to the pursuit and are likewise in the vintage fabric and clothing business. For a vintage item to be in mint condition would normally necessitate that it has never been worn and kept in the most ideal conditions for its entire life. Those purchasing so-called mint items online should be somewhat sceptical at the least.
Near Mint
Vintage items listed as nearly mint are considered close to perfect condition and are far more likely to come by. A near mint item has been preserved through careful storage and in favourable conditions, displaying only minimal signs of wear. Clothing items that bear this label are normally formal, with indications of being worn on only rare occasions.
Excellent
Some signs of normal wear are apparent on the item bearing the excellent condition category; however, there is no structural damage. The condition of the item indicates that it has been looked after exceptionally well.
Very Good
Items marked as being in very good condition do show signs of minor damage that are permanent. It may be structural, or it may be a small stained area. To gain the very good rating, the fabric or clothing item demonstrates some other merit in strength of design or originality to counterbalance its faults.
Good
Items marked good may still be used or worn but show obvious signs of deterioration. A large percentage of vintage fabric and clothing garments fall into this category, as this represents the typical conditions of well-maintained fabric and clothing that is over 40 years old and had considerable use.
The below chart summarises the industry defined vintage fabric grading guide. Discrepancies in fabric condition are nevertheless still possible through potential oversights of those conducting fabric evaluations.
| Condition of Fabric | Fabric Description |
| --- | --- |
| Mint | Flawless, original condition |
| Near mint | Near perfect with minimal signs of wear |
| Excellent | Well-preserved with signs of occasional wear |
| Very good | Discreet minor damage offset with great design |
| Good | Wearable with obvious signs of age |
Naturally, prices for vintage clothing and fabric increases incrementally with an increase in grading. The value placed on a given item varies greatly between retailers, and whether the item has undergone restoration work or not.
Maintenance of Vintage Items
Many vintage collectors and sellers are also restorers. Some of these vintage dealers restore their items as far as possible before listing them for sale. The customer needs to learn, preferably from their seller, the best way to preserve their particular item. Vintage fabric is invariably more fragile than new fabric. The fibres in old fabric have normally undergone varying degrees of decomposition which may make it vulnerable to tearing. Looking after vintage fabric, therefore, requires very gentle handling with the cleaning method deserving the greatest consideration.
Showing 1 - 36 of results