Skip Navigation
Website Accessibility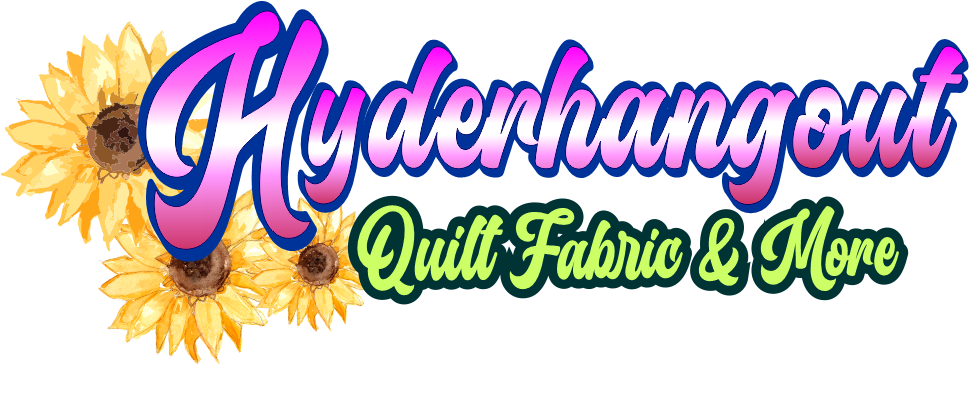 Stashbusters Club

Stashbusters is a club for people who are looking for ways to "slash their stash" of fabric.
Members enjoy:
Socializing with other quilters.
New pattern and/or project each month.
Show and tell of finished projects.
Sharing tips, tricks, quilting knowledge.
Demos.
Lots of new ideas. special tools, trading time to "swap" with other club members.
Gift from the grab box.
Stashbusters Bucks
awarded to members during the year for various activities and attendance. See below for more about Stashbusters Bucks.
Times, Days, Location
Our evening group meets the second Monday of each month at 6:00 PM so those who work during the day can come
join us. The day group meets the second Saturday of each month at 1:00 PM. Meetings are held at Hyderhangout,
219 First Street N.E., Cleveland, TN. Meetings last about an hour, with the option for members to stay longer for
fabric trades, demos or other more difficult techniques or projects. Members may choose to attend either or
both meetings per month.
Stashbuster Bucks
Stashbusters "cash" may be earned by members for meeting attendance, special projects, show and tell and other
activities throughout the year. Get a list of how to earn bucks at the first meeting. What to do with these bucks?
In March 2012, we will have an auction in which items may only be purchased using Stashbuster Bucks!
How to earn Stashbuster Bucks:
JOIN THE CLUB
Pre-register or register online

5 once

per year
Pay yearly fee ($36)

4 once
2 per half year paid
WELCOME

Attend meetings (announcements)

1
Bring a friend to a meeting

3
Recruit a new member

5
Chair a meeting

10
Give an idea for bucks

2

Birthday month bucks

10
Add item to freebie box

1
Bring an item for the Auction varies by value see Susan for bucks

MEETINGS

Share a quilting word

2
Share a stashbusting idea

2
Show and tell finished projects (Limit 5 minutes/person)

3

each
project
Show and tell picture not actual project 2 each project
Show and tell reported only 1 each project
Help a friend (quilting, sewing, fabric-related)

5
Share a quilt story, history, or anecdote

5
Share your favorite "busting" pattern

5
Make a quilt square for a charity quilt

5
Complete a top or assemble blocks for charity quilt 25
Complete a charity quilt by yourself 50
Organize a Stashbusters group project (charity quilt, etc.)

50
Make a beginning quilter bag

15
Provide
a written tip, comment or photo for use
in the
HHO newsletter or website

10
Fulfill a Stash Buster request

10

POST-MEETING

Trade fabric (per meeting, not per piece)

10
Give a demo (scheduled, one/meeting, written handouts)

25
Donate cans/pkgs of food for charity

1 (or fat 1/8th)
Share section by our members:
From Terri M. I have been using Bonnie Hunters method of scrap organization for awhile. Her site is called Quiltville.com and here is the link to the instructions for her method.
http://quiltville.com/scrapusersystem.shtml
I am using this system in my sewing room now and would love to bring it and show how I do it.
I also told you of the studio die that Ebony Love has created for Accuquilt to sell. The die sells for $198, if we talked to the stash buster group and asked how many would be willing to help pay for this die or even add that amount to the dues this year. I know that I for one would indeed pay 10 – 20 dollars for my part of the die. Of course that is up to you. I'm including the url for the video for this die. Hope you like it!
http://quiltpossible.com/01/01/133/
Stash Busters News
The Stashbusters Auction was a big hit! Susan has promised to make the next one even better, and already has plans to buy and collect items so that the 2015 auction will be even better. Auction is now twice a year.

April's Stashbusters meetings starts a new year of Stashbusters. Everyone needs to sign up again. Don't forget to sign up online and pay your membership fee to get your extra bucks.

August meetings are scheduled for 1 p.m. Saturday, August 8 , and/or 6 p.m. Monday, August 10, at Hyderhangout.
The trade fabric
for August Chunks anything goes. Chunk is too small to be a fat quarter, but too big to be a five inch square. Some of you may not have any you want to give up , so Hyderhangout has some with Stashbusters Discount to choose from.
The more you bring the more you can trade. The group has said they want to throw them all in the middle of the table and then take out the same amount they threw in.
The demo
... Demos earn 25 Stashbuster bucks, so put on your thinking caps and call 423-715-2908 or email Susan@hyderhangout.com to schedule one.
Current Projects
Announcements:

If you want to participate in the 1/2 square triangles exchange, but don't want to use your stash, Susan has reasonably-priced "Triangles on a Roll" cinnamon sticks available for purchase. For questions, about this project, contact Debbie B. (Note: this is not just for Stashbusters, so tell your quilting friends! The more people participating, the greater variety of triangles we can exchange. We are changing to the 4 inch finished blocks so that we can add them together with the 2 inch finished blocks and make some neat quilts.

We are also adding 4 inch finished half square triangles to go with the 2 inch.