How about this… a shop hop type event with no fees, no passports and all summer to play? Simply visit any of the participating shops and receive a free pattern for a row in a quilt. Combine your rows in any way to create a unique quilt that represents the fun you had traveling throughout the summer. Travel with friends, discover new quilt shops and have fun collecting rows!
Travel and collect rows:
Look at the Link below: Pins and Needles Quilt Shop in Hixon is chartering a Bus to Knoxville! So take advantage of this special offer and join the fun. Hyderhangout is on the list of shops and Susan may well be on the bus!
A second link is for the chartered bus to Nashville. Purchase both for double the fun.


July 1 - September 2, 2014

Bring in completed quilt that has the block you chose from our store, Hyderhangout, for prize: This is the rule for each store participating.

July 1 - October 31, 2014

Tennessee Row By Row Tennessee Row By Row on Facebook TN Row By Row Bus Knoxville Trip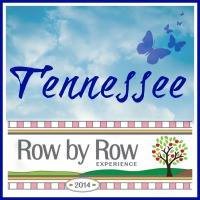 Pins & Needles Quilt Shop will be taking a Chartered Bus Trip to Nashville too!