Skip Navigation
Website Accessibility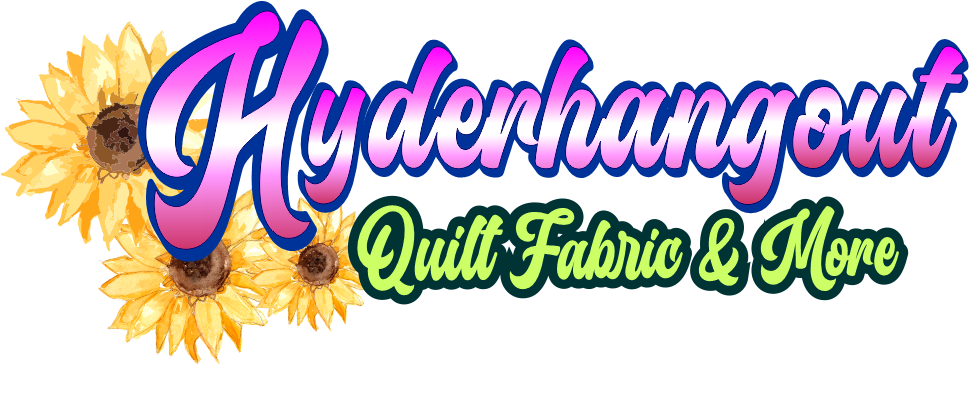 Hyderhangout Row by Row Prizes
Main large prize: 25 Fat Quarters Tonal Blenders One 10 pack Just got here yesterday from P & B Textiles

Be the first to bring in a completed quilt with 8 different shops rows and get this prize.

Added bonus: Book if you have one of Hyderhangout's rows in your completed quilt.
Book and ruler if you have both of Hyderhangout's rows in your completed quilt.

Other ways to win:

1. Most Creative way to use our rows. Purse or clothing or pillow cover or other neat idea.
2. Most embellished row. Two prizes here one for each of our rows.
3. First person to bring in a finished project with our row blocks combined. For instance every other one a jar and every other one or a bird sitting on a jar or other combination of our rows.
4. First person to bring in a quilt using just our rows. Throw size or larger.
5. First person to bring in a row for each season. One winner per season. This prize will be awarded to eight different people one for each row and each season. Table runner or bed runner size.
6. The largest quilt brought in to Hyderhangout.
Tennessee Row By Row Experience July 1 - Sept 2, 2014
How about this… a shop hop type event with no fees, no passports and all summer to play? Simply visit any of the participating shops and receive a free pattern for a row in a quilt. Combine your rows in any way to create a unique quilt that represents the fun you had traveling throughout the summer. Travel with friends, discover new quilt shops and have fun collecting rows!
Travel and collect rows:
Look at the Link below: Pins and Needles Quilt Shop in Hixon is chartering a Bus to Knoxville! So take advantage of this special offer and join the fun. Hyderhangout is on the list of shops and Susan may well be on the bus!
A second link is for the chartered bus to Nashville. Purchase both for double the fun.


July 1 - September 2, 2014

Bring in completed quilt that has the block you chose from our store, Hyderhangout, for prize: This is the rule for each store participating.

July 1 - October 31, 2014

Tennessee Row By Row Tennessee Row By Row on Facebook TN Row By Row Bus Knoxville Trip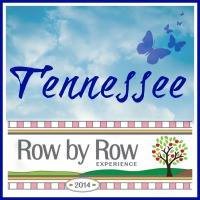 Pins & Needles Quilt Shop will be taking a Chartered Bus Trip to Nashville too!
Daily, Weekly, Monthly Prize Winners


7-1 Donna C. 2 FQ
7-2 Susan M. Flowers of the Bible Book*
7-3 Debby A. Make It Magazine*
7-5 Lisa G. FQ 4 pack
Wk. 1 Debbie B. Pizazz Book*
7-7 Diane V FQ Pack*
7-8 Lisa M Superior Thread
7-9 Jas N. Quilting panel
7-10 Joy C. Superior Thread
7-11 Sheree P. BHG Book
7-12 Debi W. Superior Thread
Wk. 2 De G. 2 half yards*
7-14 JoAnn W. BHG Magazine
7-15 D. W. Star Book
7-16 Kathy S. Bonesteel Book
7-17 Maureen W. FQ pack
7-18 Janie K. Bonesteel Book
7-19 Kim N. Mag Quilts &
Wk. 3 Marian S. Caliente Book
7-21 Sally B. FQ Pack
7-22 Jeannie S. Yard cut
7-23 Carolyn B. Yard Cut
7-24 Alyn D. BHG mag